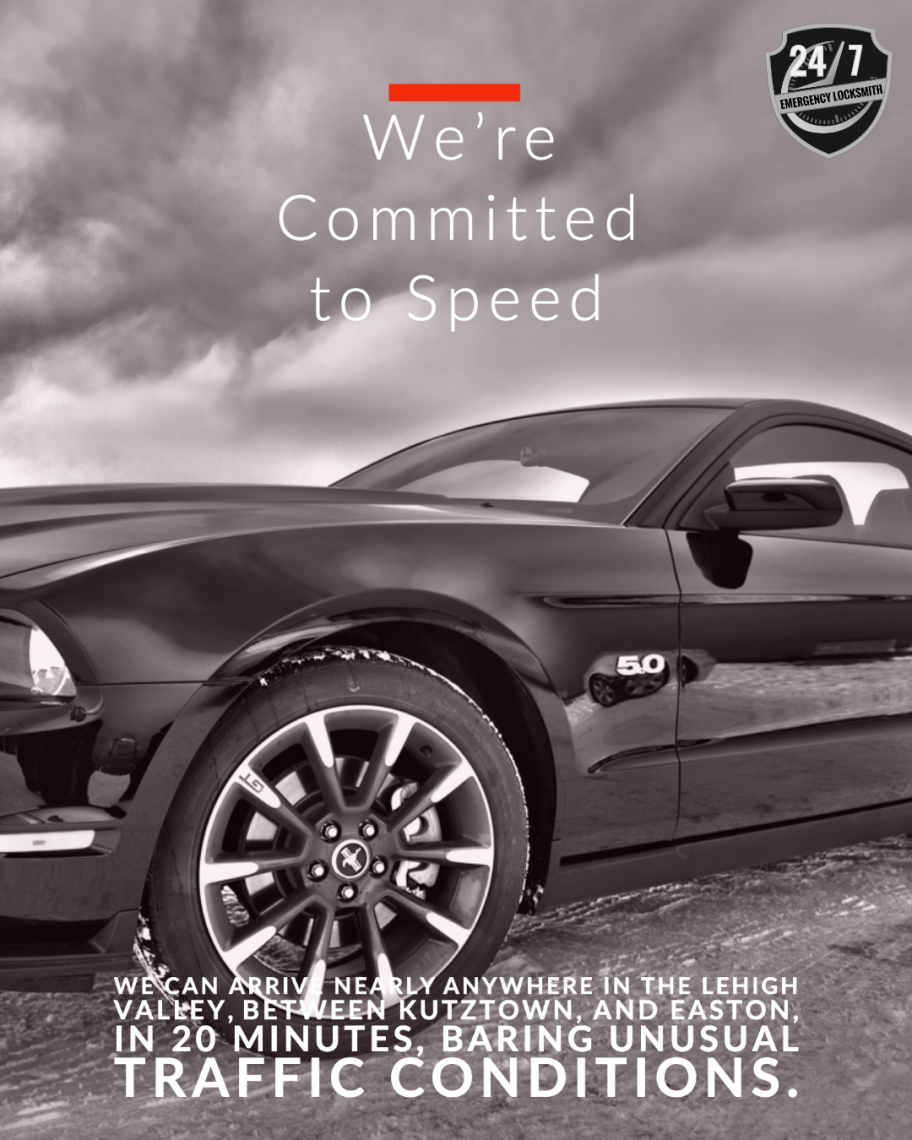 The only thing worse then being locked out of your house or car, is the uncertainty as you wait for someone to arrive.
You don't have time to wait hours for someone to come unlock your door for you.  So we commit ourselves to being as expeditious as possible, our goal is to arrive in the shortest amount of time possible, and open your door without causing any damage, as quickly as possible, for an affordable price.
We can arrive nearly anywhere in the Lehigh valley, between Kutztown, and Easton, in 20 minutes, baring unusual traffic conditions.  Whatever the case may be, we will tell you an accurate approximation of our arrival time, arrive timely, and then gain you access to your property as quickly as possible.  Speed of service is one of our commitments to you.