First off, this article is meant to be a little more lighthearted than some of our others. Of course, we never wish for anyone to lock their keys in their car, however, if you're going to do so, here are some of the best spots in the Lehigh Valley to lock your keys in your car at!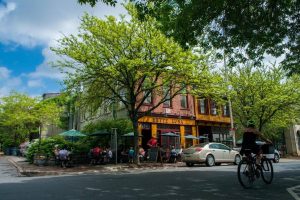 This Easton restaurant has some of the best patio seating in the whole Lehigh Valley. Their cuisine isn't so bad, either.
Also in Easton, Porters' was voted as the Best Bar in the Lehigh Valley by LehighValleyLive.com. Even though it's a small pub, it still has some amazing dishes and specials.
We wouldn't mind spending some extra time at The Bayou in Bethlehem! They have, in our opinion, some of the best fried chicken you'll find anywhere.
Located in downtown Bethlehem, Tapas has some of the most well-populated outdoor seating throughout the spring and summer months.
At the center of Allentown, and above the PPL Center, The Dime is one of the most unique spots to dine in the whole Lehigh Valley.
Of course, we don't actually want you to get locked out at any of these restaurants, however, if you do, please be sure to