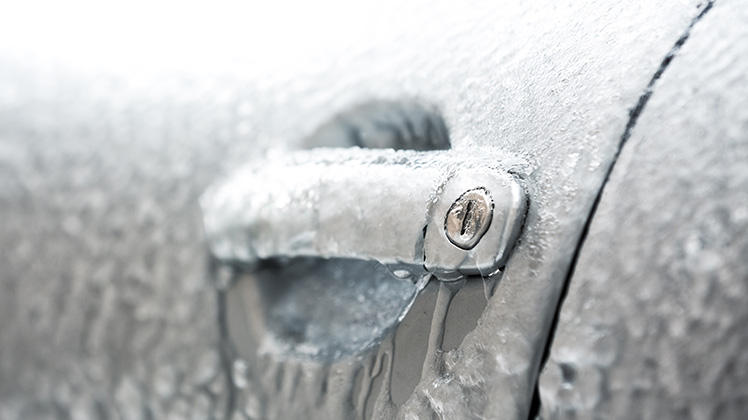 Yep, it's that time of year again, when we get to talk about it getting cold. No one wants to think about it and there aren't many people looking forward to it, but the cold comes to the Lehigh Valley every year no matter what.
Between shoveling and putting on snow tires and keeping our sidewalks clear of ice, we may not also be thinking about how to unlock frozen car doors or keep them unfrozen.
Here are a few steps.
Don't let it get frozen in the first place. Obviously, if you have a garage, a frozen car door should normally be something you don't have to worry about. But, you can also get car covers to protect your car a bit more from the elements and, in some cases, prevent car door freezing.
Use an ice scraper to get the worst of the ice off the lock. Be sure to make sure that your problem isn't just a frozen car door handle, which can be fixed with use this step.
Pour on some lukewarm water over the frozen lock and door frame. Don't use hot water or you could break your windshield or other window due to the temperature difference.
If you can get a hair dryer out to your car door, that's a very viable option for unfreezing it.
Get some lock de-icer. If you find yourself in this situation more than a few times during the winter months, you may want to look into one of the variety of de-icing products that can be found at most auto and big box stores.
Stay warm out there and be sure to call us if you find yourself in any lockout situation: (484) 891-1922.