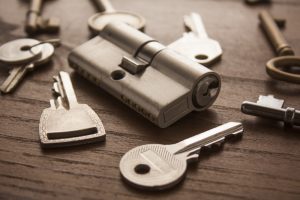 We know what you're thinking, locksmithing is all glitz and glamor and crazy parties, right?
Well, okay, maybe you're not thinking that, but there definitely are a few myths about locksmithing that we'd like to get straight.
Locksmiths Aren't Like the Ones You See in the Movies
Picking a lock in a movie seems as simple as taking a bobby pin out of your hair and fiddling around with it in a front door for a few seconds. In reality, locksmiths are trained professionals who would rather rely on their own tool kits and make sure they are taking their time to open locks.
You Can Copy Keys that Say "Do Not Copy?
There really isn't any sort of penalty for copying a key that says "Do Not Copy" on it. If you need to make a copy, go for it, just make sure that you're following the rules of your lease or ask permission if you need to.
Locksmiths Keep Copies of Keys they reproduce
Nope. Not true. This isn't something any reputable locksmith ever does.
You can handle it yourself
Look back at how locksmithing isn't like it is in the movies. While it's definitely a skill that you can learn, and there are kits out there to get you on your way, opening a lock without its key should be left to the professionals. Not only is it difficult, but you also run the risk of destroying your lock altogether.
You'll have to wait until the morning
24/7 Emergency Locksmith is available, you guessed it, 24 hours per day, 7 days per week. Call us and we're on site quickly: (484) 891-1922.