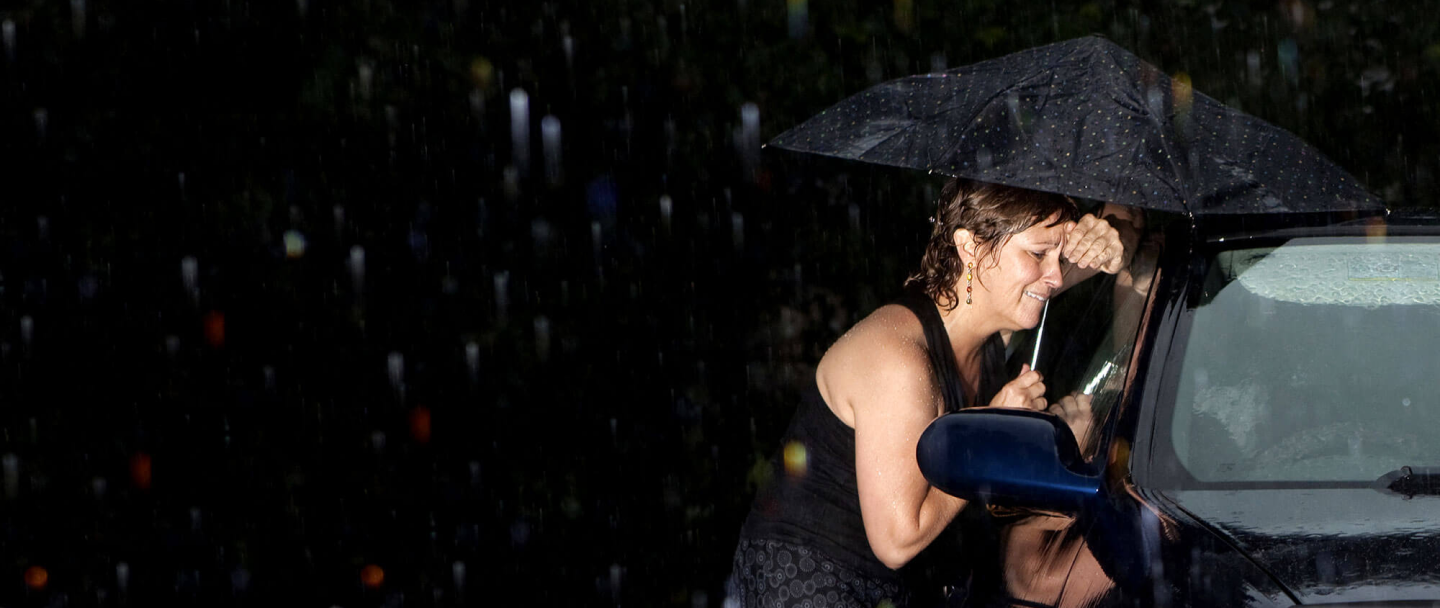 Car Key Replacements & Copies
24/7 Automotive Locksmith
Top Rated Nationally, But Local To You
Auto Locksmith
If you've lost your car key, broke your car key, or just need a spare key, call us right away. Our experienced locksmith will come to you, cut you a new replacement car key and program it, fast- right now, right away, with no towing, and no hassles!
We carry a large inventory of car keys ranging from chipped/transponder keys to push to start smart keys for most makes and models.
We are available 24/7 to provide emergency car key assistance. With on-site key cutting services, we will have you back on the road in no time.
If you're in need of a car key locksmith service, contact
24/7 Emergency Locksmith for fast and reliable assistance.
24/7 Emergency Locksmith is the top automotive locksmith specialists in The Lehigh Valley, capable of cutting and programing car keys for most makes and models of cars. No matter how you lost or broke your car key, we can quickly fabricate a replacement car key. We stock a large variety of Transponder car keys, VATS car keys, remote head keys and proximity smart keys for most makes and models for all your replacement car key needs.
While losing your car keys can be stressful and embarrassing, we understand that having a replacement car key as quickly as possible is the best way to alleviate your concerns. A lost or broken car key is already an inconvenience, so we make sure that having a car key replacement is as convenient as possible. You can rest assured that 24/7 Emergency Locksmith has the replacement for your lost key in stock and ready to be delivered to you.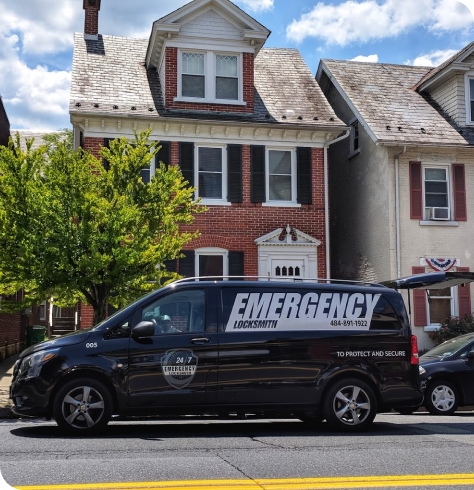 Frequently Asked Questions
Below are some of the questions that we get asked frequently about car keys and our car key locksmith services. If
you have questions, be sure to read these and feel free to call us at 484 891 1922 with any additional questions.
What documents will I need before I will receive my replacement car key?
We will need a Driver's License, and an official document such as insurance, registration, title, or bill of sale, that ties you to the car, before we are able to give you a replacement car key.
Do I need to make an appointment to get a car key replacement?
No, you do not need an appointment to get a replacement car key. We require little notice and can usually be at your location within 20 minutes to make you a replacement car key.
I lost my car key and have nothing for you to copy, can you still make me a replacement car key?
Yes, we can make you a car key replacement even if you have nothing. 90% of the replacement car keys we make are made from scratch.
What forms of payment do you accept when making replacement car keys?
We accept cash, or card, and we accept every debt or credit card as payment when making replacement car keys.
Basic Metal Key with no Transponder
If your key is just metal from tip to head, then your key is definitely a basic metal key with no transponder. But, if your key has a black plastic head, then while it may be a basic metal key, it also may be a transponder key. Unfortunately, there is no way for you to tell if the plastic head contains a transponder chip. If your car was made after 1998 and is any make other than Kia, Hyundai, or Scion, then your car most likely uses transponder keys. A basic metal car key with no transponder is very easy to make if we have a key to copy from. If you do not have a key then we can still make you a copy, but we will have to use specialized tools and techniques to discover the proper cut code and fabricate a car key for you.
VATS Key
VATS stands for "Vehicle Anti-Theft System" and it is the first chipped key anti-theft feature used by GM. There are 15 different VATS chips, each with a different voltage. If the key turns but the car doesn't detect the correct voltage, then the car will not start. If your car is an older GM, and you have a black bubble in your key close to the head, then you have a VATS key. If you lose the key, do not worry. We have the equipment to determine the correct VATS key needed and we stock all the possible VATS Keys. We have you covered!
Transponder Key
Once upon a time, car keys were very simple pieces of metal with a rubber coated head. Now, for example, almost every Acura vehicle dating back as far as 1998 uses a transponder chip as a second layer of security to prevent automotive theft.
Even if your key does not have buttons on it, it doesn't mean the key isn't transponder. The transponder chip is imbedded inside the plastic head of your key.
The Transponder chip broadcasts a very long sequence of numbers, which is read by a sensor around the ignition lock. The sequence of numbers is unique to every transponder key, like a fingerprint. When a key is created for a car, the transponder's unique number must be programmed into the car's computer. This allows the car's computer to recognize the car key, and the car will start. If the chip is damaged or unprogrammed, the car may start for a moment and then turn off, or just crank but never turn over. If they security light on your dash is flashing, that is a sure sign that the car does not recognize the key and will not start. We have special tools that allow us to program these special chipped keys to your car's computer, so they will turn in the ignition and also start the car.
Remote Head Key
Remote head keys are keys with a standard metal blade that is inserted into the ignition in order to start the car, but it has a set of remote controls inside the head of the key. Hence, the name "Remote Head Key." The head of the key is the remote for the car. These have widely replaced the old-style separate remotes. We have special tools that allow us to program these special remote head keys to your car's computer so they will turn in the ignition, start the car and the buttons will perform their designed functions.
Smart Key/Proximity Key
Smart key and Proximity key are two terms to describe the same thing. Smart Keys are keys that may remain inside your pocket at all times. You approach the vehicle, and the doors will unlock by just touching the handle, and when you enter the vehicle, you don't need to pull out your key, you just press a button or turn the ignition and the car starts. Cars equip with this kind of key are very convenient. A convenience you will pay for if you ever lose your car key. Smart Keys tend to be fairly expensive, usually more so than their less sophisticated remote head counter parts. We have special tools that allow us to program these special smart keys to your cars computer so they will start the car and the buttons will perform their designed functions.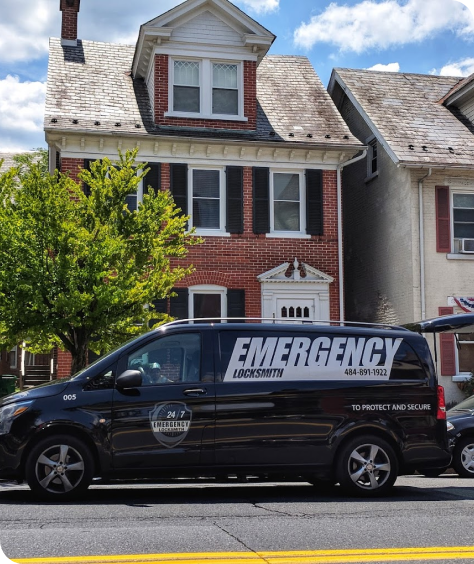 FOLLOW US
#24/7 Emergency Locksmith